Hand Pallet SHP-1500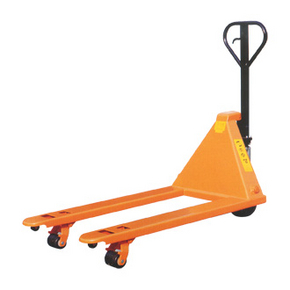 Soosung hand pallet trucks are used around the world today. Known for its outstanding versatility and durability, Soosung designed and built pallet trucks years of productive use.
- Best solution for short distance transportation of heavy pallet loads, even in narrow pathways.
- The mechanical and hydraulic systems are very simple with a robust steel structure.
- Can be widely used in distribution centers, factories, supermarkets, warehouses and freight terminals.